Polly Plume

27.900 RSD

Sand beige straw and leather bow front weaved sandals . Leather, straw.</p> ...

Cult Gaia

36.100 RSD

A new timeless interpretation of Cult Gaia's classic bag. The perfect elevated day to night clutch. Intricate texture. Material: 100% acrylic. Includes box + dust bag, which may be used as an inner liner. Dimensions: 27,9 x 7,6 x 20,3 cm.</p> ...

Anton Heunis

15.900 RSD

Close your eyes and feel the summer, Sun and sea calling you. Hand made in Madrid.</p> ...

Balmain Hair Couture

7.080 RSD

Luxurious handmade hair accessory with 14K gold plated B. The Pince à Cheveux L Black, part of the iconic Les Accessories collection, is suitable for any occasion and instantly adds a touch of class to every hairstyle.</p> ...

Karien Belle

35.700 RSD

Karien Belle's poetry cotton scarves/decorative blankets gained international fame for their uniqueness and quality. The designer selects beautiful lines from her favorite poems and embroiders them onto the scarves. Colors and texts may vary depend...
Love stories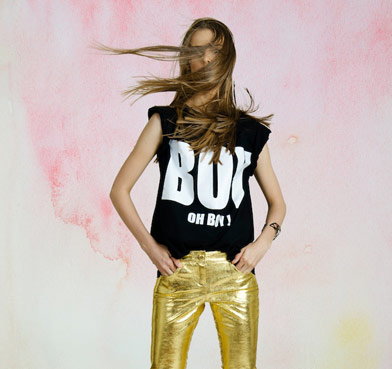 Magic Rush and Simple Touch
Let's imagine that Koncept 45.0 is a human being. Let's say that it is a 30 year old woman, passionately in love with design.
Read more