Anton Heunis

22.500 RSD

In the Dita Burlesque collection we are taken on a journey of sensual, timeless beauty. Here you can sense the spirit of the thirties and forties as embodied by a modern day style icon such as Von Teese. The feminine sensuality is so personal, and th...

Aristide

17.200 RSD

Lambskin leather and rabbit fur gloves with silk lining. Short cut.</p> ...

Hilfiger Collection

45.300 RSD

Leopard faux fur framed by denim accents adds edge to a classic A-line silhouette for a furry fashion statement. Faux fur. A-line fit. Elasticized waist. Flap pockets at the hip. Button fastening. Contrasting lining. Denim detail on pockets and plack...

Polly Plume

44.500 RSD

A must have bootie in a statement making of black fur. Heel: 8,2cm. Leather soles.</p> ...

Sarah's Bag

39.500 RSD

A bag Queen B would approve of that also redefines the term statement piece! Wear it with chic daytime casuals or add a punch to evening glam looks. This pouch, with its pretty pink fabric background, is meticulously hand embroidered with glass beads...
Love stories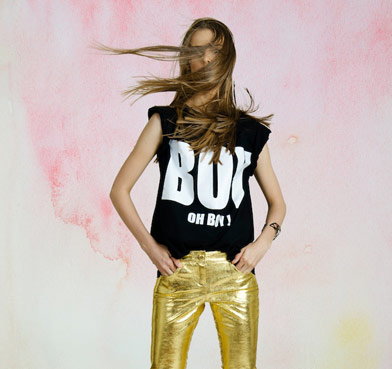 Magic Rush and Simple Touch
Let's imagine that Koncept 45.0 is a human being. Let's say that it is a 30 year old woman, passionately in love with design.
Read more