Boy London

13.500 RSD

Boy London repeat shorts. Oversized fit. Unisex. Soft-touch sweat. Repeat eagle print. Drawstring waistband. Side zip pockets. 100% cotton.</p> ...

MYAR

41.400 RSD

MYAR is a specialty project that repurposes, redoes, and remixes vintage military garments. (Rearrange the letters in "MYAR" and you get "Army". See what they did there?). Despite their source-point's violent purposes, the goal is t...

Nach Bijoux

41.100 RSD

Clutch bag in calfskin leather. Animal in porcelain. Removable brass gold plated 120 cm chain. Size: 20,5x14x6,5cm.</p> ...

Hota Hota

17.900 RSD

Creative minimalism where less is more and where form follows the function. Surgical steel covered in 24 carat gold plate.</p> ...

GCDS

27.900 RSD

Black cropped tank top, 70% viscose, 30% polyester.</p> ...
Love stories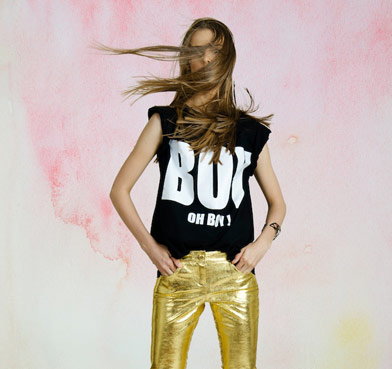 Magic Rush and Simple Touch
Let's imagine that Koncept 45.0 is a human being. Let's say that it is a 30 year old woman, passionately in love with design.
Read more